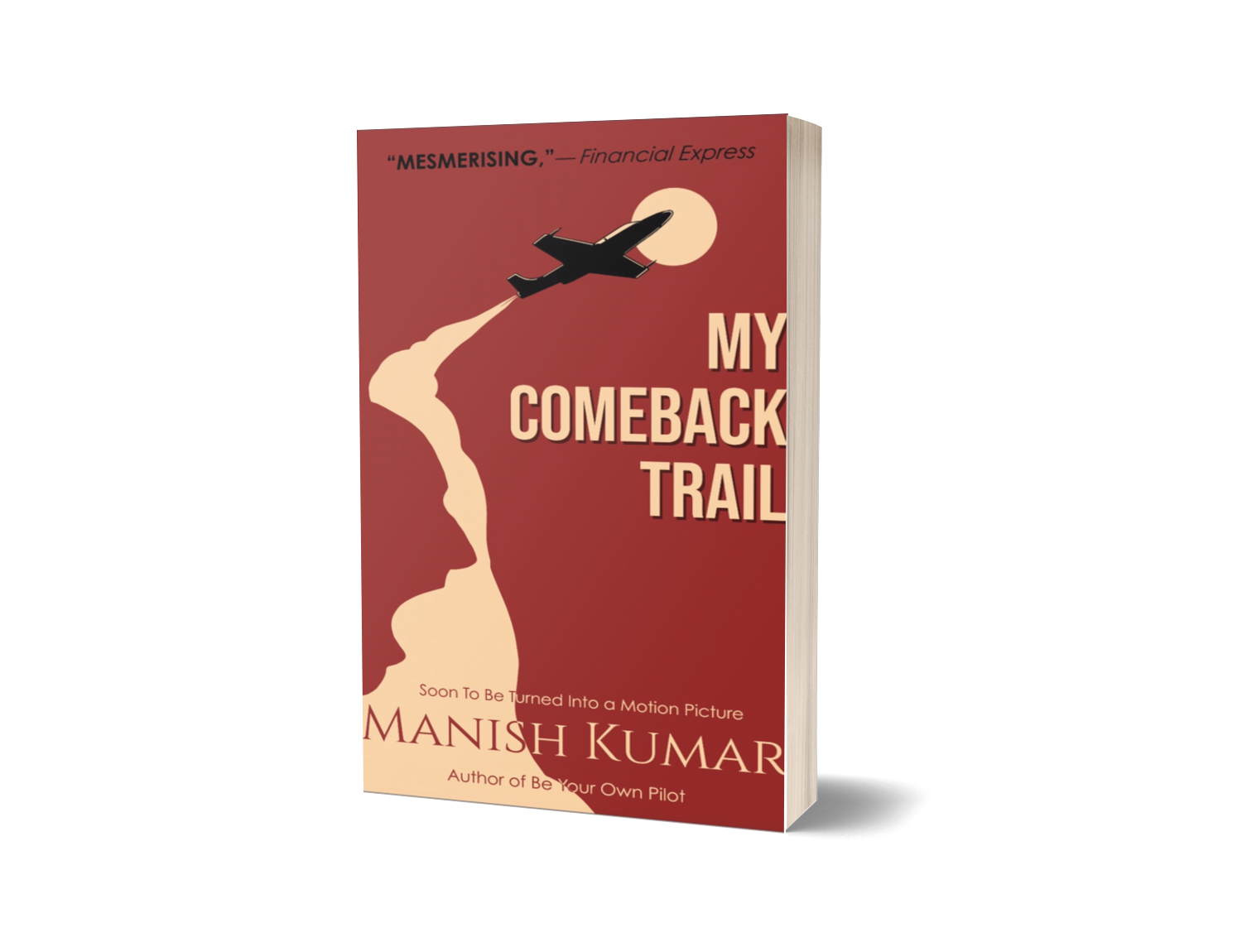 A true story of a veteran pilot of the Indian Air Force who managed to claw his way back from the dungeons of despair after being pushed into an abominable abyss. From the best selling author of "Be your own pilot", comes a scintillating tale of valour - the vanquished emerging a victor. His revival and eventual resurgence will resonate with anyone who has suffered a major setback in their lives. Rediscover yourself in him and realise the infinite potential you have inside to galvanise your comeback.
Sunil Deshmukh
8. June, 2023
You have to struggle and overcome your deficiency Details of how he overcame his deficiencies and what happened in his personal life. His son's interactions are missing
This book is therapeutic!! The book is an empirical confirmation that the phoenix is not a mythological bird. Even the ashes from which the author rises must be worshipping the ground that he treads on today.The book recounts the several seismic shifts he experiences in his life…. a narration, a tell all, of a life lived with 'deaths' waiting at every turn.'My Comeback Trail' is worth a royal living!
A key to Success in today's times
5. June, 2023
Awesome tale of bouncing back What an amazing read!! All of us face challenges, setbacks but the key is to rise every time you fall. This book will inspire you to rise & come out stronger. Reading this great book from my friend Manish motivated me immensely & re-instilled my confidence in self belief, courage of conviction, determination & self consciousness!! Nothing inspires you more than a living example and this book is a testimony to authors own struggles in life & how he overcame setbacks with elan & transformed himself into a winner with flying colours. A must read!!
Manvijaysinh solanki
1. June, 2023
Good book
A must read A fantastic and well written book. A gripping story of the challenges that life throws at us and how Manish has risen through it like a Phoenix. I especially loved the thought, *The Power of Giving, Forgiving and the Power of Prayer*A must read especially for the younger generation who have a very low threshold towards suffering and failure or rather the fear of failure. Hats off Manish. More power to you…👍👍
Sanjeev Dutta
2. May, 2023
A Gripping Story of Human Will to overcome Adversity A unputdownable book which is so gripping that I finished it in one sitting. It so well written that the reader feels himself being there witnessing the trials and tribulations of the author. The biggest take away is the strength of the human mind to overcome adversity and live life happily believing in the values imbibed from your parents. A wonderful read.
Well presented narrative A very detailed narrative of one's unfortunate situation in life and how to face it.
Vidhya thakkar
6. March, 2023
An inspiring read My Comeback Trail by Squadron Leader Manish Kumar is his journey of the challenges he faced throughout his career and how he bounced back stronger. Manish who lost everything in his life, his job, career, family, friends, and Social Status, found comfort in talking to his Boss, Shiva! He would always let out his fears to Shiva and would find peace in Meditation.It is always said, when you speak up for yourself and stand up for yourself, people will pull you down and get you out of their way by Hook or by Crook. Manish's comeback trail is one such journey, not less than a roller coaster ride.With each chapter, the read was getting intense as he the incidents that shook him up, and how he took charge of his life. The people he met, his postings, his days at mental Asylum, his fight with depression and most importantly how Books motivated him and showed him a way when the path was invisible. The lessons he learned from those books and how they helped him. You'll find some great boom recommendations here.His journey will give you goosebumps and will inspire you to not give up and to fight till you win. With a simple gripping narrative and engaging writing style, one could relate to Manish's journey and the emotional turmoil he goes through.He had many twists and turns in life, and he doesn't hesitate to express it all. He shares about his insecurities, his defeats and how life started falling into place and he found a new path and all the people he met taught him a lesson.
Capt Arvind
2. March, 2023
There is always a point of return in the path called life. The book is taking the reader through the glimpse of diffcult and awkward path of life. The continuity of life to struggle and coming out of all odds is the essence of the life and the book as well. The chapter on afterthoughts sums it all. The writer has poured his heart out and articulation of flow of thoughts and presenting them in appropriate words is simply wonderful. The book binds the reader through the lucid flow of expressing the emotions beautifully in the book. A must read book for anyone going through a tough time in life and for all others – to keep them ready to face toughness in life.
Books_with_avinish
28. February, 2023
Inspirational🌸 The book is unputdownable and undoubtedly a piecemaster . you will feel inspired and amazed at the same time and doesnt realize the fact that when this emotional read turns into a inspiring tale . Moreover it will give you goose bumps as you goes through it and kept on flipping pages to know what comes next ?